A concrete sleeper retaining wall is the best kind of retaining wall available nowadays. The biggest advantage that concrete has over others is that it can last for 50+ years without requiring maintenance.
At Total Retaining Walls Sunshine Coast, we highly recommend using concrete sleepers in your retaining walls since this material will provide the most value for your home.
This blog will discuss the best and worst retaining walls to use and the main reasons why they can fail.
Why Use Concrete Sleepers in Retaining Walls?
The main reason why many homeowners use concrete sleepers in retaining walls is because of their durability. The strength of concrete to withstand pressure allows it to be used in retaining walls that serve different purposes. In fact, many believe that concrete sleeper walls are the best material available today.
Besides being sturdy, concrete sleepers aren't complex to install. They can be used to serve nearly any purpose, from enhancing one's landscape to keeping driveways safe.
Additionally, concrete sleepers last for a long time because they won't warp, rot, or bend over time.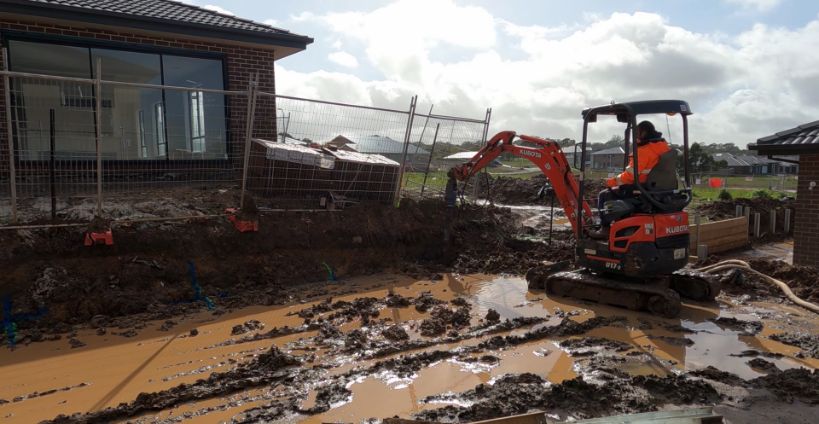 What is the Worst Kind of Retaining Wall?
A timber retaining wall is the worst kind of retaining wall to use. A major reason for this is that timber retaining walls are prone to hollowing, wood rot, and fungus. These can significantly affect its lifespan.
Apart from that, timber can also warp and splinter over time. This means that the overall strength of a wooden retaining wall will go down dramatically after a few years.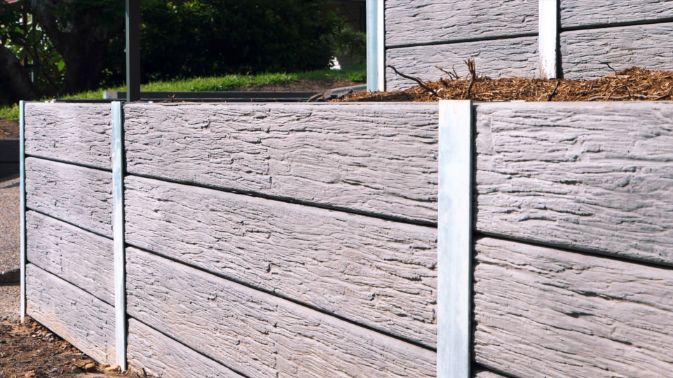 Why Would a Retaining Wall Fail?
A retaining wall will fail due to the following:
Substandard Construction Quality
Substandard retaining walls will eventually fail after some time due to being installed with low-quality materials. These walls are those that:
Don't use galvanised steel H beams during construction
Don't use the appropriate amount of concrete mixture for the footing
Are set up in a location that has existing foundation issues
Don't have holes deep enough for the upright supports
Having Unexpected Loads
Retaining walls that aren't designed to withstand unexpected loads will fail eventually.
For example, choosing to install a new fence on top of a retaining wall can weaken its integrity, especially in places that are prone to high winds. You'll most likely need to get a retaining wall permit if you want to continue with this kind of project.
Bad Drainage System
Excess moisture in the soil is another major reason why retaining walls will fail over time. Water that is left to sit at the foundation of the retaining wall will lead to the soil expanding and contracting regularly.
Such heaving can cause destabilisation in the wall's foundations, leading to problems later on.