Yes, you can DIY build a retaining wall without professional help. A retaining wall is important because it prevents problems associated with soil movement. Although it's possible to install a retaining wall by yourself, it's important to remember that the process won't be a walk in the park. It requires in-depth knowledge of how a retaining wall works so you can install it correctly.
In this post, we'll talk about the most common questions people ask when deciding to DIY build a retaining wall.
Is Drainage Needed When Installing a Retaining Wall?
Drainage is an incredibly important step when installing a retaining wall. Proper drainage allows excess water in the soil to be drawn away from the structure to help prevent issues. Using a system known as an 'agg pipe' is the most common approach for retaining wall drainage.
These pipes are made with holes that will draw moisture away from the base of the wall and redirect it to an existing drainage system. Furthermore, agg pipes help lower pressure surrounding the retaining wall, which aids in minimising erosion and settlement.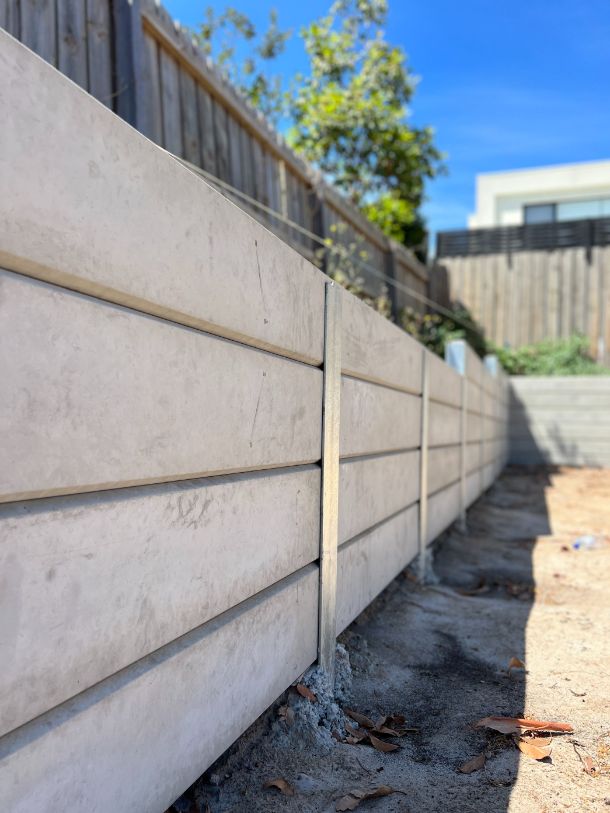 How Can You Backfill Behind a Retaining Wall?
You can backfill behind a retaining wall by using an aggregate like scoria. Filling the base with this igneous rock is essential since it is effective in draining water away from the soil. By only backfilling with soil, you risk water not being able to drain through correctly through the agg pipe, resulting in poor drainage.
With scoria applied, you can then work to backfill the remaining space with the soil you used to dig the footing.
Can I DIY Build a Retaining Wall That's More Than 1 Metre?
You should seek professional help when deciding to build a retaining wall that's more than 1 metre in height.
This is because you'll need to get a permit for a retaining wall that's higher than 1 metre. You can acquire a permit by producing a geotechnical soil report and hiring an engineer to sign off on your project. This process can be costly and time-consuming at the same time.
Another reason to hire an expert is that they can provide you with insight on how to go about the installation. The knowledge from an experienced retaining wall builder can help ensure your wall remains stable after many years.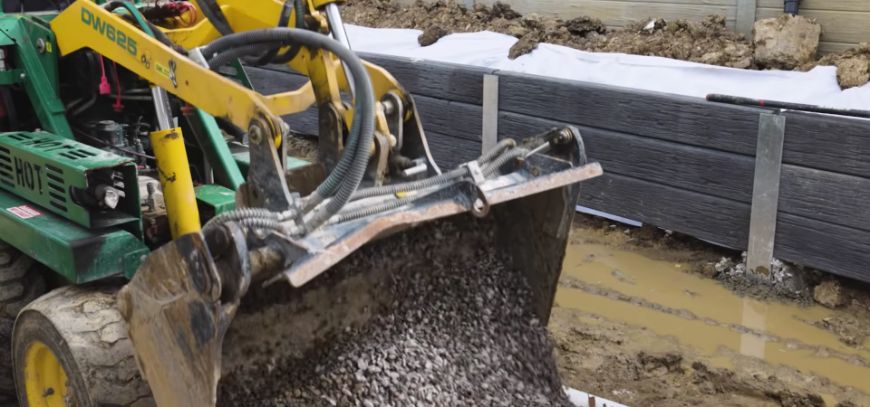 What Are the Best Sleepers I Can Use for My Retaining Wall?
These are the best sleepers you can use for your retaining wall:
Concrete Sleepers
Concrete sleepers are among the best types of sleepers you can use on your retaining walls. Here are the main details you should know about them:
Pros of Concrete Sleepers
Concrete sleepers are extremely strong and can last for 50+ years
You don't need to maintain your concrete sleeper retaining walls
Concrete is resistant to warping, bending, and rotting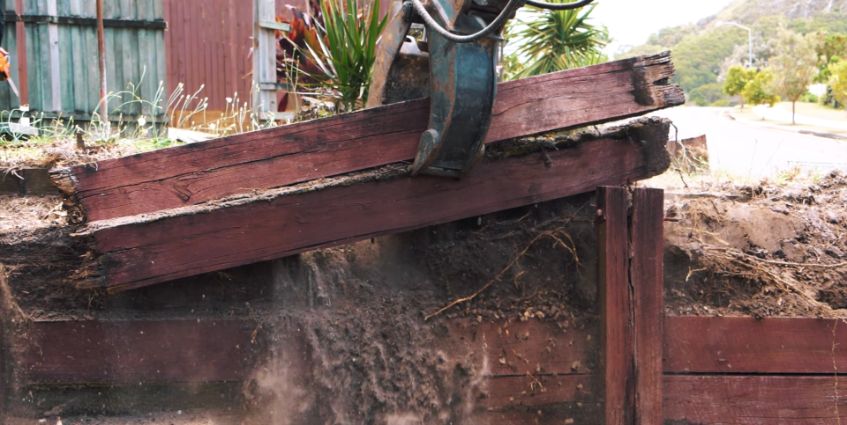 Cons of Concrete Sleepers
Concrete can look plain and bland
The cost of installing a concrete sleeper retaining wall is higher than a timber retaining wall
Concrete sleepers require professional expertise to install
Timber Sleepers
An alternative to concrete sleepers is to use timber sleepers in retaining walls. These are the things you need to know about this type of material:
Pros of Timber Sleepers
Relatively easy to install
Timber sleepers are more affordable than concrete sleepers
Timber adds a natural and organic charm to match most landscapes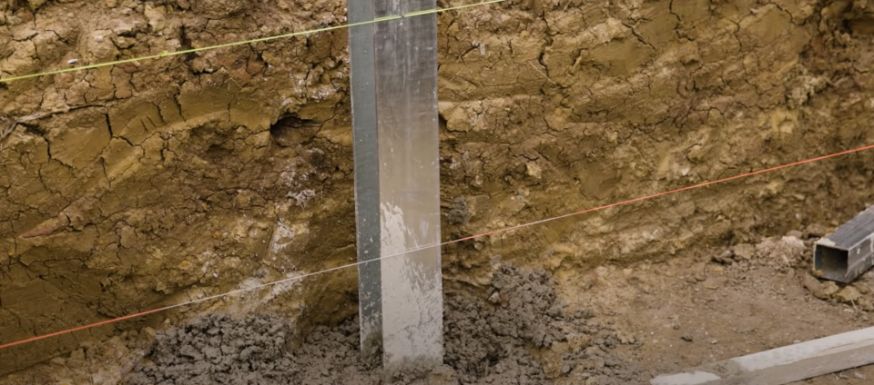 Cons of Timber Sleepers
You'll have to treat timber first to make it more impervious to moisture
There aren't many design options available for DIYers when using timber sleepers
Timber sleepers will rot, warp, or bend over time
If you want to know more about the steps of building a retaining wall, check out our blog on the topic today.